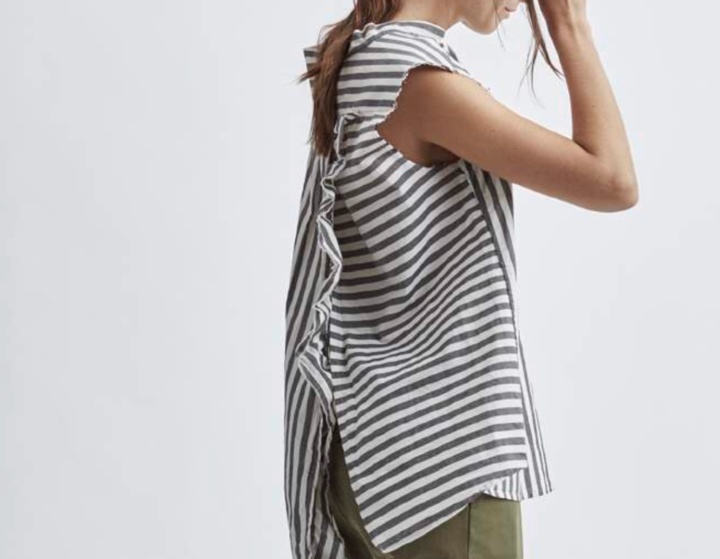 Welcome To 40BB Concierge
CREATING A STYLE FOR YOU
We believe at 40BB that Style is very different than Fashion. Fashions are fickle, they come and go, we want to help you build a style that endures. Style is elusive; it is the turn of a cuff, the signature collection of bracelets, or the scarf that defines you. Think Jackie O's sunnies or Audrey Hepburn's black turtleneck. We can help you curate a style that is lux, simple and cool no matter what your age. Who doesn't want to be a cool girl?
If you are sick of the mall and need a hand putting a casual & chic look together - we feel you.
Let us help you build a Style that that endures.
Here's how it works...
Create Your Unique Style Profile
First we ask you some questions, and then we keep your information and preferences on file confidentially.
You Receive Your Style Box
Each season, we will send you your Style Box with unique pieces hand-selected just for you.
Keep Only What You Love
Keep the selections you adore. Whatever doesn't make the cut gets returned to us, shipping included.
READY TO GET STARTED?
Scroll down to begin
Who We Are
4orty Bridge Boutique has curated a collection that when you come upon it, could be found in chic outposts in the Marais, Florence, or Tribeca. We feature small & emerging designers, (many exclusive to us in Vermont). We offer simple pieces that are easy, chic and wearable season after season; anywhere on the globe as well as here in Vermont. Our goal is to provide a beautiful and stimulating place where you will discover your new favorite luxe essentials to showcase your individual style.
The Collection
Each season, owner Sheri DeFlavio searches the planet and buys fresh yet classic silhouettes. She crafts a highly edited collection that tells a story and plays well together, in the shop, or in your closet. Each collection has a very particular point of view, looks that we fall in love with and that you are going to reach for every morning when you get dressed. Our inspiration is a bit menswear, subtle luxury, sophisticated and chic. We are not ever girly-girl or flashy, our look characterizes neutral pallets with pops of colors here and there. So you wear the clothes, they don't wear you. It is easy for us to style looks from each collection for you because the look has already been defined. If you have been in the shop and know you love the aesthetic, you are going to love this service.
What's In The Box
Your Style Box will contain 4-6 items that will be styled just for you. We believe these items will be beautiful on you, fit you well and be great with the items that we know you already have. It will also have styling ideas that we have created for you that we think you might like to try in the privacy of your own home. The items are chosen from our edited collection so we know they all will play well together.
Take 3 days to decide on what items you are going to keep. Start enjoying the selections you love. Then simply return to us whatever doesn't make the cut, shipping included.
Please enter your contact information in the form below and we will initiate the creation of your profile.